DATA ANALYSIS
HDO -analysis of complete reading
in a healthy cat:
normal arterial opening behavior, low pre-systolic amplitudes (low PSA = good arterial compliance),
constant increase and decrease of amplitude height during opening of the vessel (stable cardiac output),
spaces between single amplitudes are equal: rhythmic situation (no arrhythmia).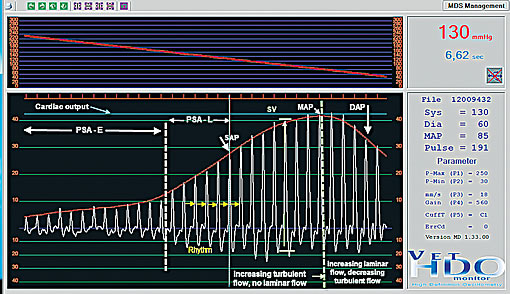 Cat with chronic kidney disease and hypertension:
high PSA indicating impaired arterial compliance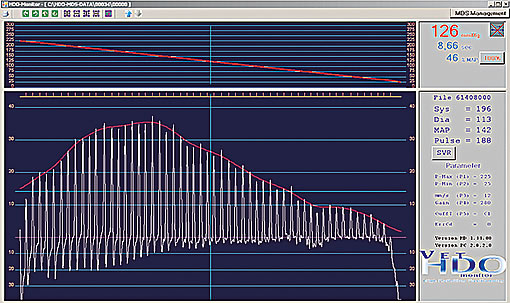 HDO curve with sinus node block:
Note the impact of the arrhythmia on stroke volume (single amplitude height) due to prolonged diastolic filling, increased contraction due to Frank Starling.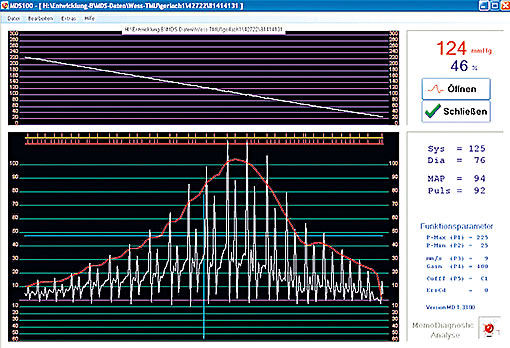 Arrhythmic situation in a dog:
Seen on direct unit and HDO with additional information on severity of affected stroke volume due to arrhythmia (height of single HDO amplitudes).